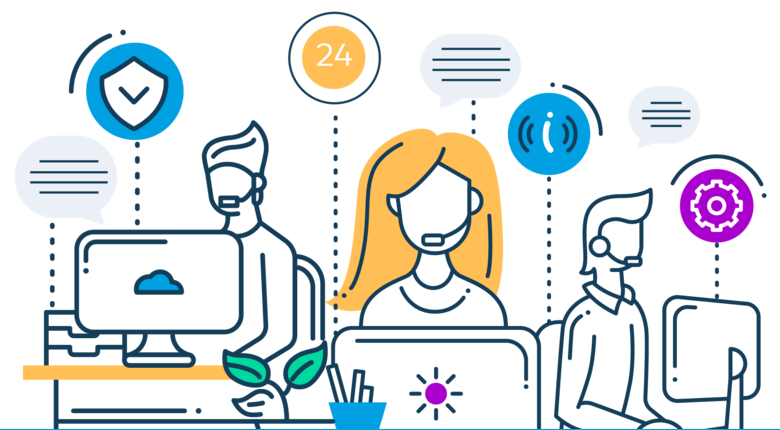 Placing an Order

If you would like to speak with our sales department before placing an order,  or have questions, please call or live chat with us anytime Monday thru Friday from 8:30 am - 5:30 PM EST.
Order by

telephone:  (800) 223-4348 or (301) 212-9260

Email your representative directly or sales@Identicommtechnologies.com

Fax your order to us:  301-869-0769


Purchase Orders
We gladly accept purchase orders from customers. If you would like to setup an account, please download and complete a credit application. Then fax your completed application, along with your purchase order to us at (301) 869-0769 or email it to sales@Identicommtechnologies.com

Pay by check
We  accept company or personal checks. Your order and payment can be mailed to:
IDENTICOMM TECHNOLOGIES
Attn: Accounts Receivable
PO Box 86046
Gaithersburg, MD 20886-6046

Paying by Credit Card
We accept Visa, MasterCard and American Express.


Bank ACH
We participate with corporate and government entities that wish to pay by ACH. Please contact our accounting department at ext. 8 for more details.
Wire transfers
For bank wire instructions, contact our sales team at (800) 223-4348 or (301) 212-9260, or via email at: sales@Identicommtechnologies.com.  Please note that on orders below $1,000.00 US, we must charge a $25.00 wire transfer fee.
Due to a high percentage of credit card fraud related to offshore orders, we reserve the right to accept or decline wire transfers from customers residing outside of the USA. For long-term customers with order history we will make exceptions.  We apologize to our off-shore customers for any inconvenience and appreciate your understanding.
Our technical support team brings over 25 years of certified expertise to help you before, during, and after your purchase.
Technical support is provided for every item we sell including:
Card printers, software and cameras

System setup and user training

Equipment diagnostics & repairs
We also provide technical support for third party products not originally purchased through us.  Contact our technical support team team Monday–Friday 8:30am–5:30pm ET at (800) 223-4348 or live chat.

Technical Support by Phone:  (301) 212-9260  x.6

Toll-free USA or Canada:  (800) 223-4348  x.6

Live Chat
Schedule A training session today
A training session with our knowledgeable technical support staff will help you become familiar with your system, software and answer your questions.  Training can be be tailored to your needs and specific hardware or software.
ID Card Design - Overview of the design features available in your ID software
Card Issuance - Step-by-step instruction to begin your new ID card program and best practices to implement.
ID Card Printing - Installing, configuration and maintaining your system

Platinum Service Plan
The Platinum Server Plan is designed for customers that rely on their ID issuing day in and day out, and want a all-inclusive unlimited support plan with warranty coverage and priority same day response.  We understand that buying an ID card printer can be a sizable investment. Our exclusive extended warranties are an easy way to protect this investment.
With the Platinum Service Plan from Identicomm Technologies, you receive:
Live chat support and immediate escalation


Priority telephone support and resolution

Software patches and updates

Parts replacement and labor (excluding printheads after the first year)

Fast turn-around on all repairs (average repair time is less than 5 business days)

Access to rental equipment to reduce downtime

Toll-free technical support for the duration of your printer warranty period

Renewable up to 4 years
Even if you did not purchase your printer through Identicomm Technologies, you can still purchase warranty coverage and software support through us.